| BROW SLAYER | OWNER OF LUSH BEAUTY & BROWTIQUE | COMEDIAN | REIKI PRACTITIONER | PSYCHIC |
The artist behind the blade
Sheera Ann is a cosmetic tattoo artist and the founder/creator of Lush Beauty and Browtique. She is a native Floridian, born and raised. She comes from many generations of artists in her family and has an extensive background in the beauty and modeling industry for over 10+ years. As a perfectionist by nature, she has such precision and a knack for tasteful, subtle hints of definition, shading, and color theory, that you can see come alive in all of her work. She now has over 800 clients, some of which fly in from 15 different states and 5 different countries, to the Florida studio. She views every eyebrow as a piece of living art and she takes her utmost time designing and making sure everything is absolutely perfect and tailored to each persons unique bone structure and facial features. Her love of symmetry and enhancing ones own natural beauty is widely accredited by plastic surgeons from all around and local beauty industry professionals.
Besides being a full time cosmetic tattoo artist and entrepreneur, Sheera is also a mother of two and considers this to be her favorite and most important job in the universe. In her spare time, if she gets any, you can find her performing standup comedy, coordinating creative and empowering photo shoots or collaborating with other local artists on fun new projects or ideas. On stage, her humor is usually dark and controversial. She believes all forms of art should be fully expressed and uncensored and enjoys using other outlets such as writing comedy and performing, for creative expression.
once a perfectionist, always a perfectionist
Never afraid to go off and do her own thing or afraid of standing out, Sheera has always been a natural born leader and would rather go off on her own then be lost in the crowd. In high school, she was known for writing articles in the school newspaper, always having her nose in a book, performing on stage and designing all of her own clothes that she would sew by hand the night before going to school. Sometimes her need to achieve perfection would keep up all night long, until she was happy with what she had sewn or drawn and it was ready to be seen by the world. It didn't matter what she was doing, or how long it took, it was going to be a complete piece of art. The phrase she grew accustom to hearing all her life was "It doesn't have to be perfect Sheera." and her answer in response was and has always been, "Yes it does!". Those qualities today, serve an amazing purpose in what she does now and is why her work continues to stand out above the rest.
yes, she's on a mission
Sheera is a known humanitarian, philanthropist and a feminist. She is huge on women empowerment and supporting the rights of all life and creations. She is a Level 2 Reiki Practitioner and has also been certified in Sacred Geometry through the Malchezadek Method from Australia. She loves aiding clients in any emotional life changes or challenging situations that need support through card readings, positive energy work and showing them the powerful healing energy that crystals hold. Lush is entirely geared towards supporting other local businesses and creative artists alike, where they can thrive and be recognized for their unique free lance talents. Be sure to check out the art and hand crafted items, unique crystals and jewelry that she has featured every month! Lush Beauty and Browtique's entire company mission is to be an oasis for self love and healing that keeps the community alive, through artistic expression, personal growth and to keep the love of all creation flourishing fully.
The Lush studio exudes an edgy, ecliptic, whimsical vibe. From the second you step in, you will see and feel the powerful energy the studio holds, and the positive vibes that immediately envelope you. Be ready to feel fully empowered and positively charged upon leaving Lush. And believe us when we tell you, it is intentionally magical.
"My mission as an artist is not to change you or who you are, because you are already perfectly you. My vision is for my art to compliment your own beautiful features that make up who you, uniquely are." - Sheera Ann
| COSMETIC TATTOO ARTIST & OWNER OF AURORA COSMETIC TATTOOS | SINGER | SONGWRITER | MUSICIAN | REIKI PRACTITIONER |
A LADY OF MANY TALENTS
Born in a small town in Rhode Island and growing up right near the ocean had a strong impact on Beth. Observing nature and all it's beauty, she began to sketch, draw and paint. Coming from a family of artists which combined with her love for nature, music and comedy, Beth was sculpted into who she is today. Now living in the state of Florida, she has developed diverse skills in the arts, music and beauty industry. She went to Art School right out of high school to further develop her passion. Having many interests and talents up her sleeve, she is currently a Licensed Cosmetologist and a Certified Licensed Cosmetic Tattoo Artist. She has learned from the best in the industry at Nouveau Contour also appreciating with Debi at Makeup by Debi (The Eyebrow Whisperer). Currently, she teams up with the Microblading Master of Brevard County, Sheera Burton of Lush Beauty and Browtique. You can find Beth there weekly tattooing Seamless Eyeliners and luscious lips.
She is also a 200RYT yoga instructor, Singer Songwriter and winner of RawAwards for Orlando Florida's Best Musician Awards in 2012. Beth is currently writing and fronting her Band "That I Am".
UNDERNEATH THE SKIN
Some of her favorite things to do other than tattooing are laughing and bantering with friends, spending quality time with family, making up comedy videos and songs, playing guitar, performing live shows, open mics, practicing yoga and meditation, collecting crystals, healing work, painting and drawing, cooking vegan foods, building her brand and traveling.
Beth puts her heart into whatever it is she is drawn to do at any given time. Quality is what she believes to be of upmost importance.
She loves to help people and see the smiles on their face when they leave the studio with their new look. Leave it up to her for the best results with the touch of an artist's fine detail.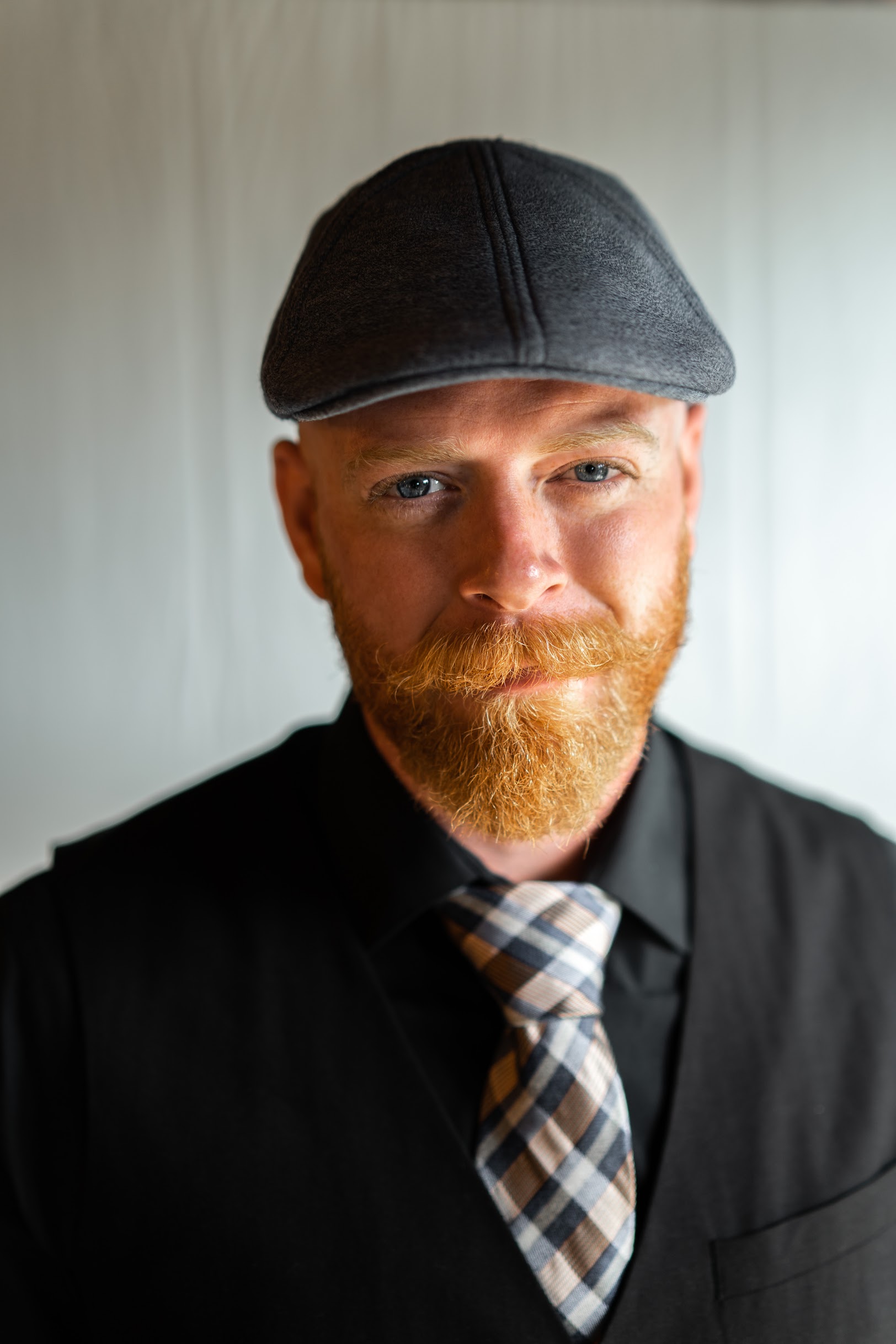 | MASSAGE THERAPIST | ARTIST | MUSICIAN | DREAMER |
Patrick mcfadden massage therapist
Patrick McFadden is a licensed Massage Therapist and earned his degree from Keiser University in 2012. He has been practicing massage therapy ever since and is also a licensed massage instructor, who enjoys his profession with a passion. He loves making people feel amazing, by the gift of massage therapy. He has grown his clientele over the years and comes highly recommended and sought after by many clients who swear by his magical hands of healing and great energy.
Patrick has found his home away from home, here at Lush and loves being in the downtown Eau Gallie Arts District! Because not only is he gifted with his hands as a massage therapist, but he is also an artist himself that loves creating new things and painting. You can catch some of his cool paintings hanging up in his massage room here at Lush and yes they are available to purchase if you would like to welcome them into a new loving home.
We love having Patrick here at Lush! He has a great sense of humor, an abundance of positive vibes, and always knows how to put a smile on everyone's faces! He has been nothing but the perfect addition to our Lush team of amazing, talented artists!
Fun Patrick facts:
He loves to read. Some of his favorite authors include: Lee Child, John Scalzi, John Bazell, Ernest Cline, Patrick Rothfuss, Stephn King, j.k. Rowling, Tolkien, Tony Robbins, and Orson Scott Card.

He is also a father to two amazing kids; Patrick who's 7 and only eats cheese pizza, and Harrison, who's 5 who once he's awake he is on the move! They love to go to the beach, pool, zoo, theme parks and taking their Black Lab/Pit named Shelley to the dog parks. His love for the fine arts helps keep him busy teaching them painting, drawing, creating master pieces and playing music.

Patrick loves to fish, kayak, long-board, skateboard, dog trips to the beach, learning guitar, IPA's, Sailor Jerry rum and Pina Colada's on the beach!

His lifetime goal is to own an RV and a Trimaran sail boat to travel the world… Until then book a massage with him and experience some complete Zen!
| MEDICAL ESTHETICIAN | MAKEUP ARTIST | LASH SPECIALIST | FIERCE BUTTERFLY |
Sadia Richardson was born and raised in Central Florida, raising her daughter in the Palm Bay area. After graduating from high school, she dedicated herself to becoming a strong role model not only to her daughter but to everyone around her. She has become an inspiration to many.
Since high school, Sadia has always had a strong passion for makeup. Aside from practicing on herself, she would also practice on her family and close friends. Her makeup abilities gained a reputation as exquisite and loved by many, so much that she began to receive many referrals. The referrals and the passion went hand in hand, and this inspired Sadia to continue aesthetics.
Sadia went on to become a certified makeup artist and published in multiple bridal and makeup articles. Through her business she has worked on photo shoots, individual makeup consults, theatrical makeup, airbrushing, and weddings, as well as attended classes in order to maintain her level of expertise.
Sadia's passion for making others feel beautiful has lead her to a high volume of referrals for wedding makeup; with brides traveling from all across the world. She has been able to establish a large clientele through networking and word of mouth referrals. The love for make-up developed Sadia's desire to learn more about aesthetics and seek out more. Sadia graduated as salutatorian from the aesthetics program at Space Coast Education and move forward as a full-time esthetician; where she specializes in clinical facials, light and medium dermis peels, brow shaping with hard wax, lash extensions, and lash perming.


| MEDICAL ESTHETICIAN | MAKEUP ARTIST | LASH SPECIALIST | MYSTERIOUS UNICORN |
Haley was born and raised in western Kentucky and moved to Satellite Beach, Florida around Christmas of 2010. After watching her best friends mom run her own wedding business doing hair and makeup, she fell in love and started getting into YouTube tutorials and Pinterest ideas. Haley has pursued her passion in the beauty industry since she was 13 years old. She immediately graduated Satellite High School and went on to do esthetician/makeup school at Boca Beauty Academy in Boca Raton, Florida. Haley continues to try new looks and strives to develop her skills every day. She is also a freelance makeup artist.